We went to Niagara Falls for a few days and it was a very enjoyable trip. We couldn't do everything we wanted to my daughter started to not feel well the 2nd night we where there. But we still got to do a few things that was on our list. Plus I felt bad my son wanted to go to a place to look a birds and we said we would stop on the way out. But the entrance was on the other side. So we didn't get to go. I still feel bad that we didn't.

But we got to see the falls, do the Maid of the mist which takes you right up to the falls. It was great fun I laughed while being drenched :D. We also went to Marineland where it has rides for kids (mine didn't ride the rides), but it had sea lions, seals, dolphins, whales, bears, elk and buffalo. It is a really nice park. We also took a ride up to Fort George where they showed you the instruments that they used to play, shot off the muskets and told the story of the battle that was fought there. The lady that told the story was so good and very animated. We also stopped at a butterfly conservatory where we took a horse and buggy ride around the botanical gardens and went into the butterfly conservatory. Where all the butterflies fly around. I only got one good picture my son got a couple of better one's. It was hard to take pictures they flew so fast.

So here are some pictures if you want to see them. My new camera seemed to do an okay job they looked better in the view finder. :)

*** The Falls ***
View from our hotel room Horse Shoe Fall Canada side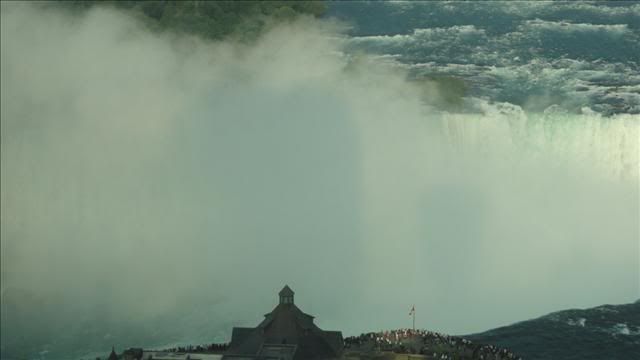 View from our hotel zoomed in :)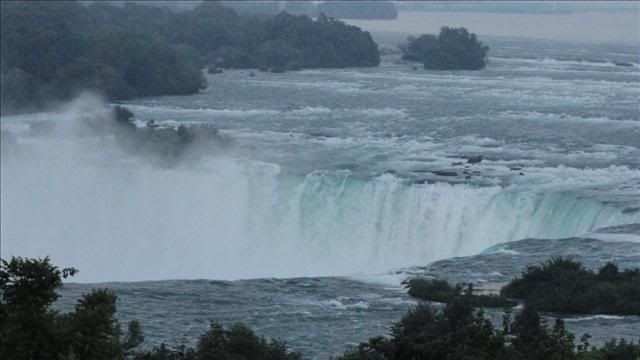 Horseshoe falls
Horse shoe falls
The American side but we where in Canada.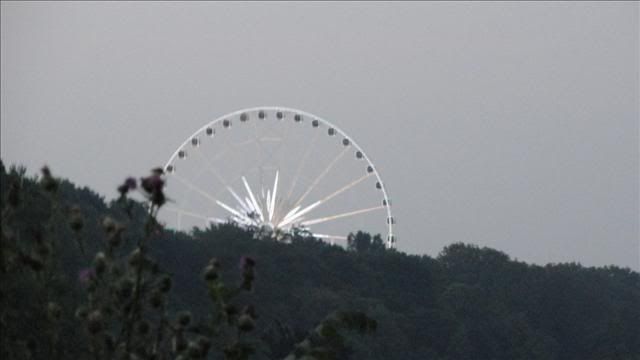 Big Ferris Wheel it goes 175 feet up to look at the falls. We didn't get a chance to do this.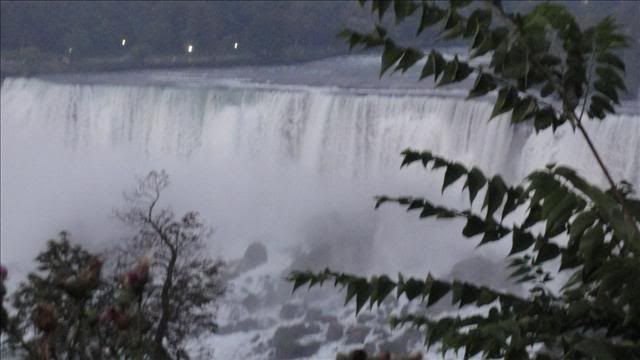 A fountain that lights up by our hotel.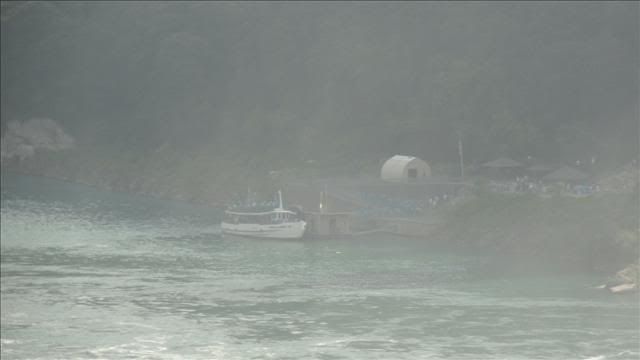 Maid of the mist. This was fun to go on, you get really close to the falls. I laughed while being drenched by water!!
A view from the maid of the mist boat
Horseshoe falls from maid of the mist boat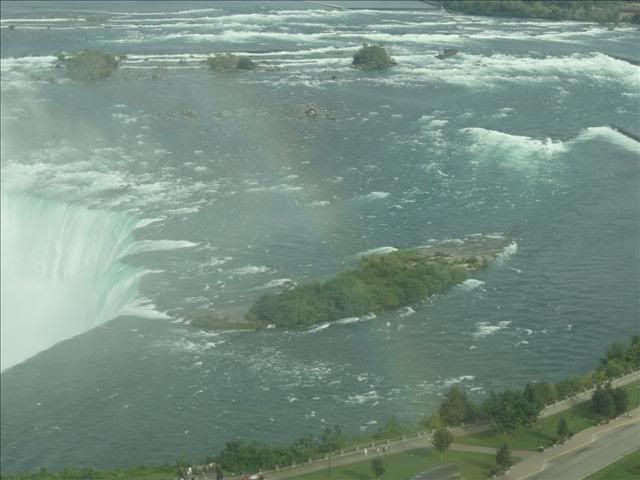 There is a rainbow that appears in the afternoon over the Horseshoe falls. Not sure if you can see it to good in this picture.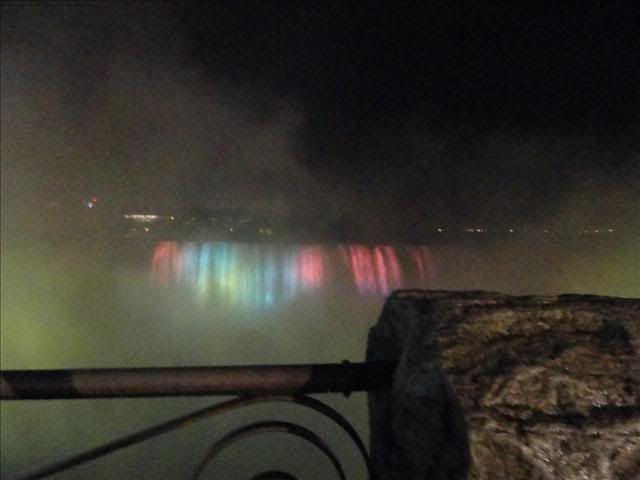 They illuminate the falls at night
Tried to take more pictures but I was on the walkway close to the falls and I was getting wet along with my camera. It was really windy so the mist was hitting us.
*** Marineland ***
Dolphin
Seals
Dolphins
Walrus he was big and funny!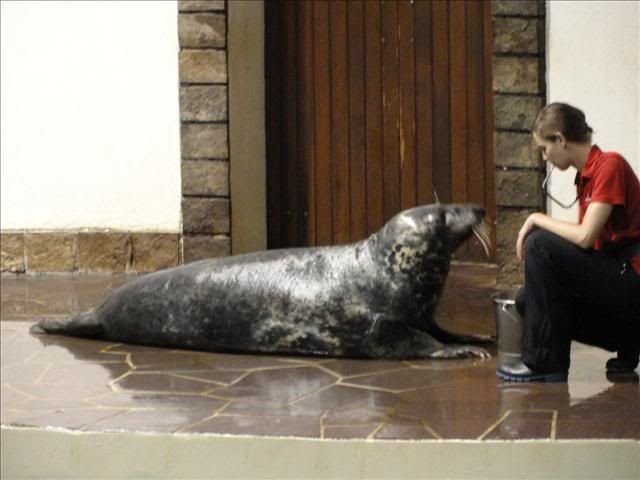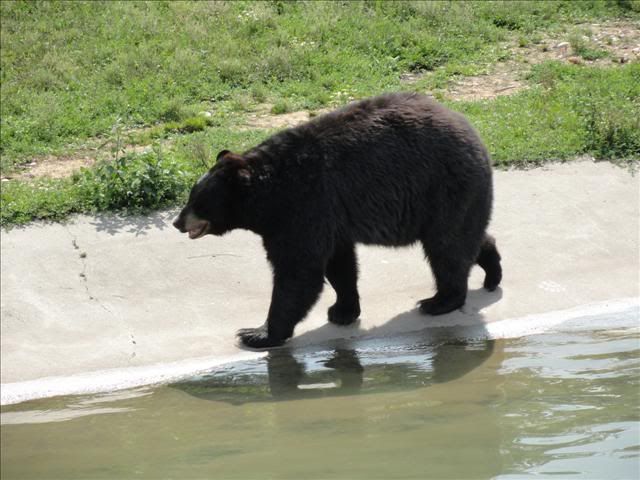 Bear (you could feed them if you wanted to)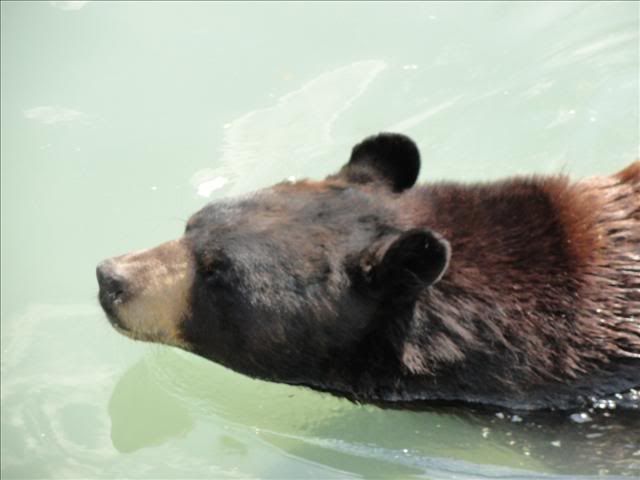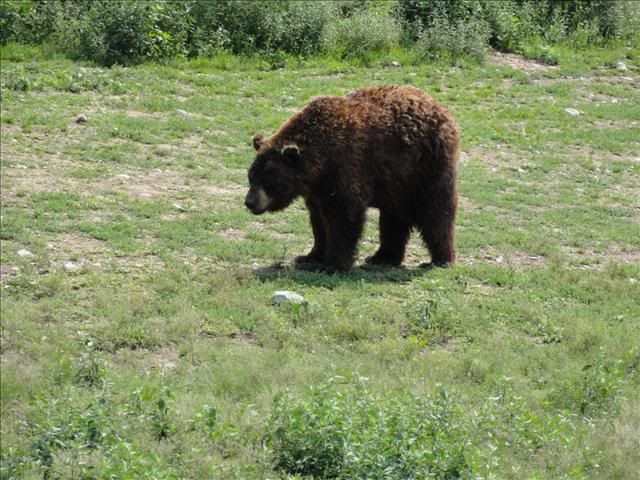 This bear was funny. He was walking around like he was drunk. Walking really strange then finally he just sat back down, and gave up on walking.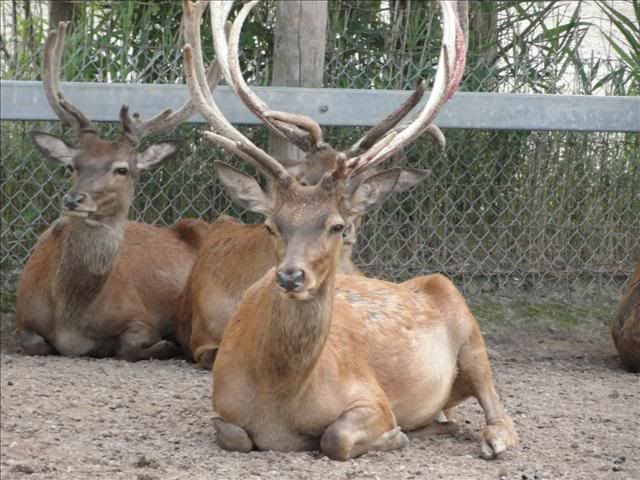 Elk
Buffalo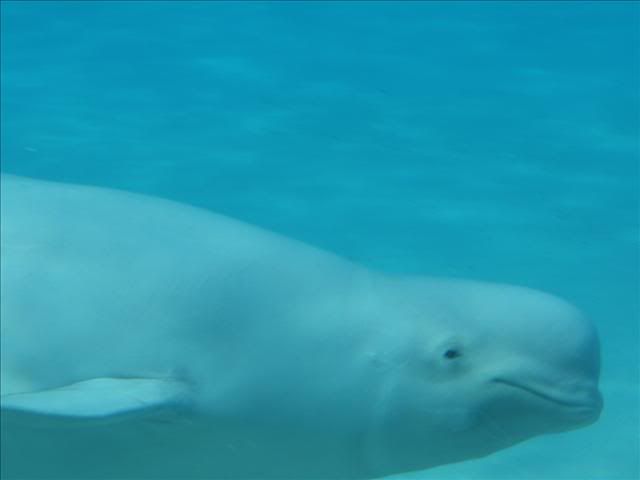 Whale
Whale
*** Fort George ***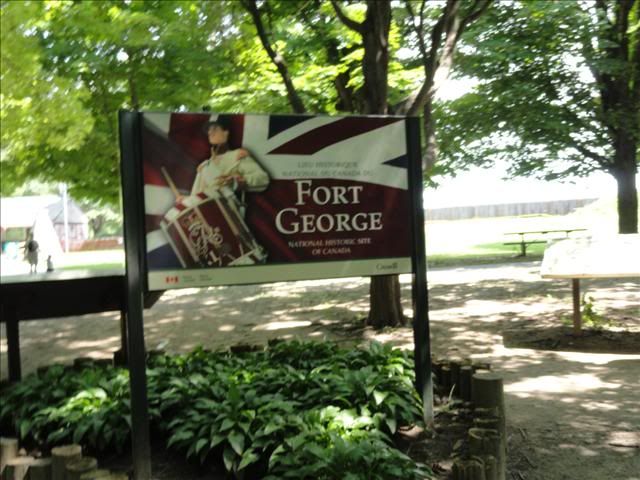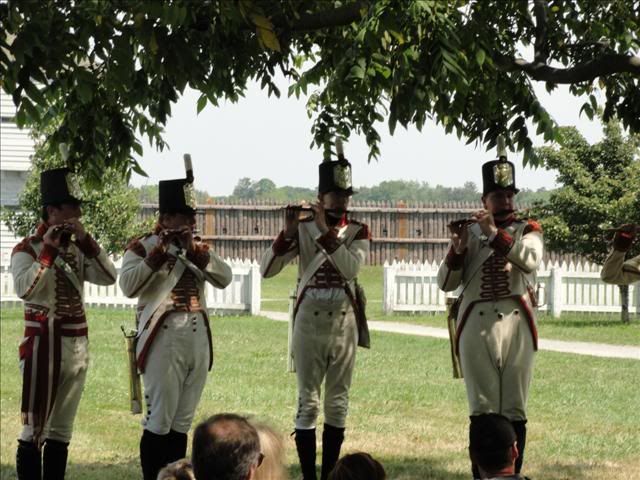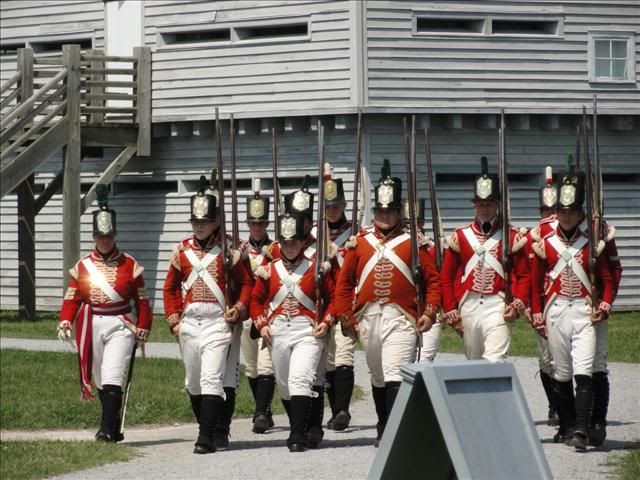 *** Butterfly Conservatory ***
King a Clydesdale horse

I took more pictures but I don't want to bore you with repeats :D If you ever get a chance to go to Niagrara I do recommend it. But just to let you know everything is expensive. I guess because it is a tourist area. But it was really nice just to walk around and tons of things for people to do. For kids there are amusement parks, adults casino, and some place's for history. Just so much to do. If we ever go back I will plan it much better so we can fit more in :)